Domain name search:
www.
Please wait a few seconds...
checking availability...
Domain names - get your web address first!
Domain names
To buy a domain name, use the search box above to see if your chosen name is available. If so, simply add it to your shopping cart and complete your purchase at checkout when you're ready - it's easier than 1-2-3 !
Domain registration is secure, quick and simple. Once registered, our intuitive control panel provides you with a suite of domain name tools which give you full control over the names you own.
---
Domain names and website addresses
A domain name can be easily configured to point to a website, thereby providing a website address. For example, the domain name 'hotlogic.co.uk' is configured to direct traffic to this website. Technically, the domain name 'hotlogic.co.uk' is part of a slightly longer address with 'www' placed in front of it, making 'www.hotlogic.co.uk'.
A domain name provides the address for a website. If you don't already have a website, you'll need a domain name to begin with. If, on the other hand you already have a website, you may want to give your online presence a boost and increase your global audience with more than just one domain extension. For example, you may wish to own yourname.co.uk and yourname.com to increase potential traffic to your website.
Once you've registered your domain name, it will be yours for the entire registration period. With hotlogic, you'll have a host of domain name tools at your fingertips that provide a suite of easy to use, yet powerful management features. You'll be able to make the domain name the address of a website, use it as an email address and even use it to forward to another website (web forwarding) and forward to another email address (email forwarding).
---
Register Your Ideal Domain Name NOW!
Register domain names at Hotlogic - it's instant and easier than 123! We make domain registration easy. Our domain availability check and registration system is quick and easy to use. Just choose a name, check its availability and register it instantly... or see who already owns a domain name using our whois lookup tool.
Register generic top level domains (gTLDs) like .COM and .NET, country-code top level domains (ccTLDs) such as .AE and .FR, second level domains (SLDs) like .CO.UK and .ME.UK. Join the revolution and register one of the many new gTLDs that will enable you to have an industry specific website & email address with extensions such as .agency, .architect, .build, .business, .codes, .company, .hotel, .management, .repair, .zone - and the list goes on...
Individuals and businesses benefit from having a domain name as it acts as a website address and provides email addresses for personal or business use.
Domain Registration
Domain names are required for website and email hosting. Hotlogic specialises in instant domain name registration and management.
With all domain names registered with hotlogic, you have powerful domain management tools available, including Domain Name System (DNS) tools.
Our domain registration system and control panel is highly rated for registering and managing domain names.
Domain Management
We provide simple, easy to use service allowing you to fully manage your domain names with our domain tools.
Once registered, your control panel provides you with a suite of domain name tools which give you full control over the names you own.
Full DNS management including web and email forwarding is all included in the cost of domain registration.
unlimited domain management
professional UK based customer service
powerful domain control with DNS tools
optional automated renewals
free advertising with backlinks to your site
free technical support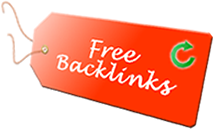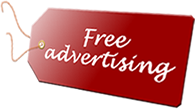 email forwarding
web forwarding
full DNS management
mail exchange record management
a, aaaa, cname & txt record management
name server management